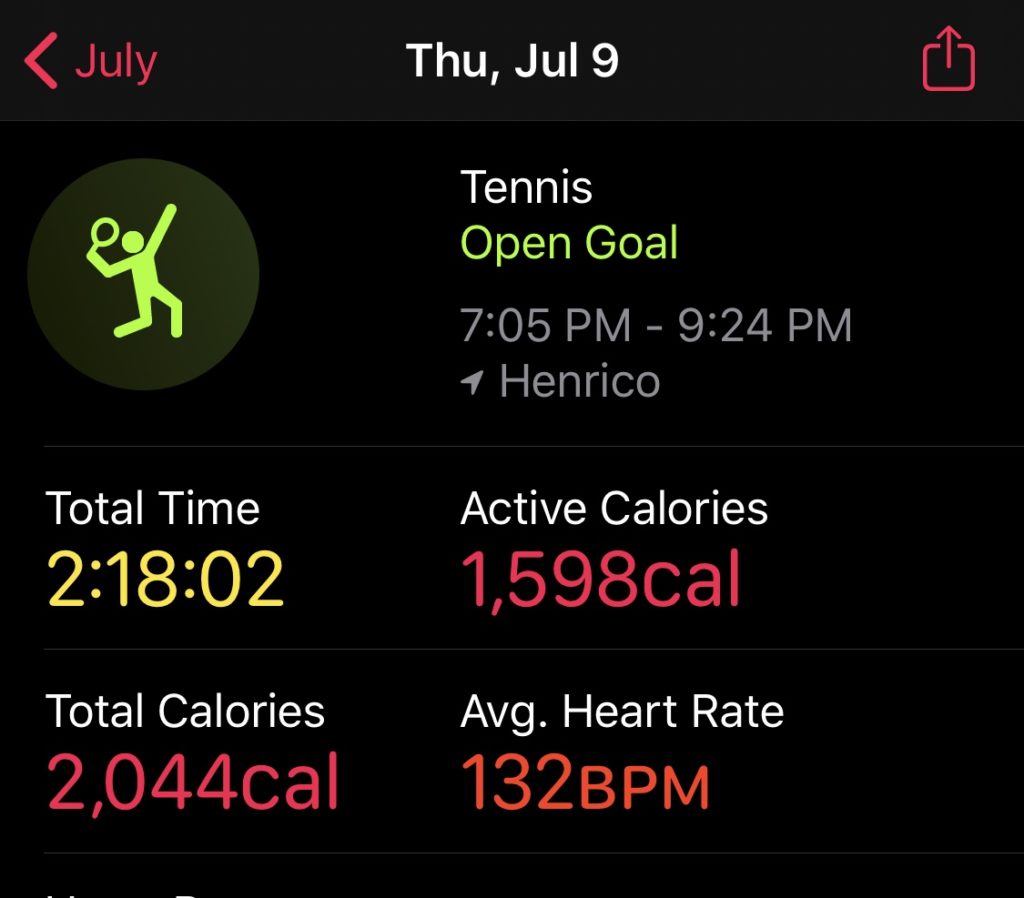 I continued my headlong adventure back into tennis last night. At my pool there is a Thursday night men's pickup tennis game. They call it "TNT", which is maybe "Thursday Night Tennis"? It's supposed to be casual and everyone brings beers to share at the end. There were only four of us there last night so we set up to play a couple of doubles sets. I actually made some shots and I had some first-serve success, which was nice.
After a while a 5th guy showed up so we started rotating a person out after every game. It was hot and I was sweating hard (as I'm still pretty fat and way out of shape), and I mean sweating such that I left some puddles under then bench after my turn to rotate out.
And then one of the guys left so the four of us remaining decided to play a set. At this point I've been playing for over two hours and I'm just soaked with sweat. It's really gross. I'm leaving trails of sweat drops on the court. And then I see that I've left a wet footprint on the court which could be dangerous if one of us were to slip on it. I looked around to what I stepped in but, to my dismay, discovered that the footprints were coming from sweat leaking out of the tops of my shoes.
When I said gross, I meant gross.
I'm still having a great time playing. It's fun and I'm getting a little better the more I go.